Children of Hollywood Celebrities Causing a Stir on Social Media
The children of renowned film industry members caused a stir on social media when photographs of them attending a school graduation party together went viral.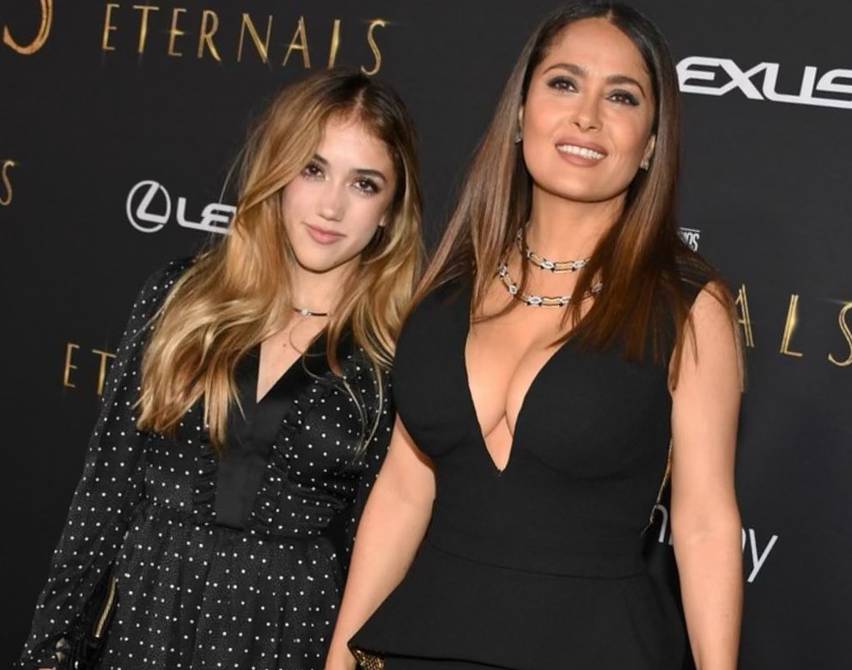 Olmo Teodoro Cuarón and Valentina Paloma Pinault: A Love Story?
The two young people, Olmo Teodoro Cuarón, son of film director Alfonso Cuarón, and Valentina Paloma Pinault, daughter of actress Salma Hayek, attended a graduation ceremony together. The photographs sparked much speculation and debate about a possible love relationship between the couple. However, at this point, it is unknown if there is more than a good friendship between them.
Olmo was the one who published the photographs on his Instagram account, and the images show Valentina with him at the entrance to his residence. Valentina, looking stunning, wore an elegant, tight black dress with a strappy corset-style bodice and held a white rose in her hands. The following photo shows the young people posing with party supplies: Olmo, with a plastic saxophone in his hands, wears glasses and a hat with a fun design, while Valentina wears a police hat and holds an inflatable guitar painted with the flag of England.
Although the children of these two well-known Hollywood celebrities seem to be close friends, it is too early to determine whether or not there is anything more than that between them. However, their relationship has generated a lot of interest due to the strong connection between the Cuarón family and Salma Hayek's family.
Salma Hayek's Daughter Faces Criticism
In addition to the photographs of her daughter with Olmo, a video circulated in which Valentina and Olmo sing in a vehicle during the journey to the graduation ceremony. Olmo Teodoro graduated from a prestigious school in England.
Recently, Salma Hayek's daughter found herself at the center of controversy when she responded to critics who accused her of having a nose job after attending the Oscars 2023. Valentina responded by defending herself against the claims and stating that she had not undergone any cosmetic surgery.
The snapshots sparked comments such as: "Friends, are you a couple?" "The best couple," "How beautiful," among others.
What Next for the Children of Alfonso Cuaron and Salma Hayek?
It remains to be seen what the future holds for the friendship between Olmo Teodoro Cuarón and Valentina Paloma Pinault. However, with the strong connection between the Cuarón family and Hayek's family, the public will undoubtedly continue to follow their relationship with great interest.
Recommended Articles
The viral video of Salma Hayek dancing salsa in a bathrobe, who is the hot blonde who accompanies her?

Tom Holland decides to take a year off from acting: will or will there not be a Spider-Man 4?

The actress of "Pedro, El Escamoso", Alina Lozano, 53, defends tooth and nail her relationship with Jim Velásquez, 23, whom she will marry in three months
Do you have a topic suggestion, comment, or did you find a mistake in this note?