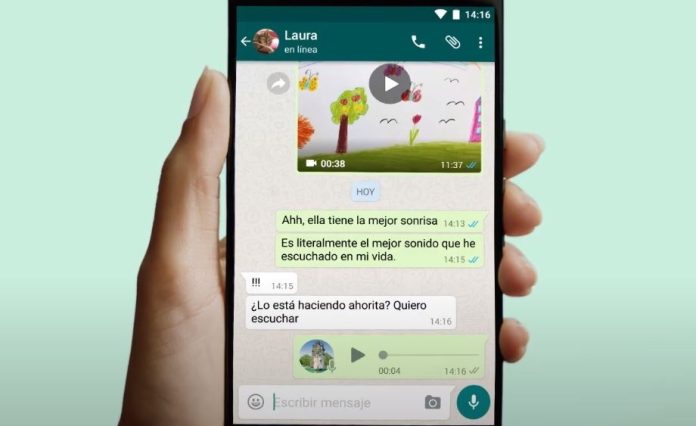 WhatsApp started rolling out a new functionality that allows users to send video messages to other contacts. The option is already present in the latest beta versions of the app for both iOS and Android devices.
This tool comes to replicate the operation of voice messages, but through the camera, so that users can record and send short videos up to 60 seconds. This was announced at the end of March by WABetaInfo.
This functionality, which was initially located in the TestFlight beta program for iOS -in version 23.6.0.73- does not allow saving or forwarding the WhatsApp video message. The app keeps this content encrypted thanks to the end-to-end encryption (E2EE) of this Meta service.
This same portal has now discovered that WhatsApp is implementing video messages through the latest updates. iOS and Android beta, a function that will be extended to more users in the coming weeks.
Specifically, this feature is part, on the one hand, of the beta update for iOS 23.12.0.71, available through the TestFlight program, as well as the beta version of WhatsApp for Android 2.23.13.4, which can be downloaded from Google Play.
WABetaInfo commented that those who have accessed these updates They will have a new button in the bottom bar of the interface that introduces the icon of a video camera. Likewise, he clarified that, although these messages cannot be forwarded through the application, they can be stored by means of screen recording.
Independent journalism needs the support of its readers to continue and ensure that the uncomfortable news they don't want you to read remains within your reach. Today, with your support, we will continue working hard for censorship-free journalism!