Former Venezuelan Minister of Health and Epidemiologist Jose Felix Oletta Dies at 79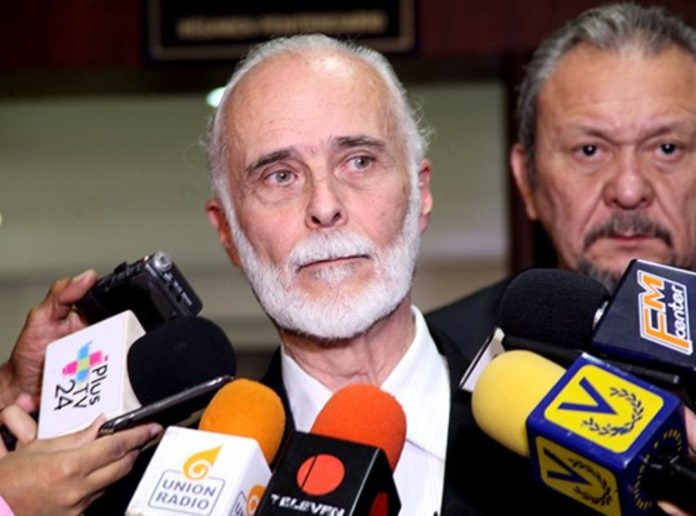 Passing of a Legendary Venezuelan Doctor
The Venezuelan medical community bid farewell to Dr. Jose Felix Oletta, a surgeon, internist, former Minister of Health and Social Assistance, and epidemiologist. Dr. Oletta passed away on Saturday, June 10, at the age of 79. News of his death was first shared on social media, with colleagues, politicians, and journalists mourning his passing.
A Great Loss to Venezuelan Health
Dr. Jaime Lorenzo, national coordinator of the NGO Medicos Unidos por Venezuela, expressed his grief, stating, "Good afternoon, we are being informed of the death of the teacher, Dr. Jose Felix Oletta, a severe blow to Venezuelan health, a teacher of teachers."
Dr. Oletta was a pioneer in the field of medicine and held esteemed positions throughout his career. He served as the director of the Vargas School of Medicine of the Faculty of Medicine of the Central University of Venezuela and was the coordinator of the Epidemiology Commission as well as the Representative of the Venezuelan Society of Internal Medicine in the Network of Medical Scientific Societies of Venezuela.
Remembering Dr. Oletta's Contributions
As reviewed by Union Radio, it was unofficially known that Dr. Oletta was hospitalized in a clinic in San Bernardino due to health complications presumably related to COVID-19.
The Mourning of a Venezuelan Icon
Many personalities, including former metropolitan mayor Antonio Ledezma and Dr. Maria Yanes, former president of the Network of Venezuelan Medical Scientific Societies and the Medical Society of the Jose Ignacio Baldo Hospital, have expressed their condolences. They spoke highly of Dr. Oletta's invaluable contributions to Venezuelan health and medicine, and how he had touched their lives through his teachings.
My condolences to the family and friends of Dr. Jose Felix Oletta, a dedicated doctor with a genuine dedication to service. A great Venezuelan. Rest in peace.

— Mari Montes 🇻🇪✊🏼🙏🏻🤍🔝🌟✨👨🏻‍🎓 (@porlagoma) June 10, 2023
Alonso Moleiro, a renowned Venezuelan journalist, tweeted, "It is with great regret that I learn of the death of Dr. Jose Felix Oletta. A full-time academic, very knowledgeable about his science, decent and upright, one of those that we need so much. In addition, an accessible and humble man. My heartfelt condolences to his family."
Independent journalism needs the support of its readers to continue and ensure that the uncomfortable news they don't want you to read remains within your reach. Today, with your support, we will continue working hard for censorship-free journalism!