National Vaccination Campaign Against Influenza Begins in Nicaragua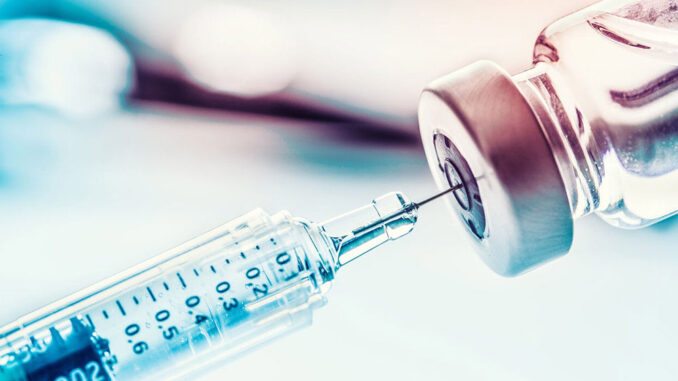 Managua – The national vaccination campaign against the influenza virus will commence today in Nicaragua and will continue until the 30th of this month.
Efforts Led by Ministry of Health
Vice President Rosario Murillo has announced that this health crusade will be carried out by the Ministry of Health (Minsa) and will involve the administration of 600,000 doses to individuals aged six and above.
Fighting Contagious Respiratory Illness
Influenza is a highly contagious respiratory illness that affects the nose, throat, and in severe cases, the lungs.
Previous Successful Vaccination Campaign
The most recent vaccination campaign in Nicaragua, targeting other diseases, took place between April and May. According to Minsa, a total of 2,291,284 immunization doses were administered.
Community Participation and Immunization
This initiative witnessed the active participation of 35,479 individuals from the community, who received immunization against diphtheria, tetanus, and whooping cough.
Wide Range of Diseases Covered
During the free health days, vaccinations were also provided for measles, mumps, rubella, poliomyelitis, Covid-19, tuberculosis, pneumococcus, and influenza, among other ailments.
Massive Campaigns for Public Health
Massive vaccination campaigns have become a common practice in Nicaragua since the return to power of the Sandinista National Liberation Front (FSLN) in 2007.
Improved Life Expectancy
The social inclusion health model implemented by the FSLN has significantly contributed to an increase in the life expectancy of Nicaraguans from 73 to 76 years, with women reaching 79 years of age.
Summary:
The content discusses the importance of national vaccination campaigns in preventing the spread of diseases and protecting public health. It highlights the benefits of vaccination in reducing the incidence of communicable diseases such as measles, polio, and influenza. The article emphasizes that vaccines have been one of the most successful tools in the history of public health, leading to the eradication of certain diseases and saving millions of lives. The author also addresses the challenges faced in achieving universal vaccination coverage, including vaccine hesitancy and access to remote or marginalized populations. The content concludes by emphasizing the need for continued investment in national vaccination programs and the importance of public education to ensure widespread acceptance and participation in vaccination campaigns.
How have vaccines contributed to the prevention and eradication of communicable diseases, and why is continued investment in national vaccination programs important for public health
Vaccines have played a crucial role in the prevention and eradication of communicable diseases. Here are some ways in which vaccines have contributed to public health:
1. Disease prevention: Vaccines have effectively prevented the spread of diseases like polio, smallpox, measles, mumps, rubella, and many others. By introducing a weakened or inactivated form of the pathogen into the body, vaccines stimulate the immune system to produce a protective response. This prevents individuals from getting sick and subsequently transmitting the disease to others.
2. Herd immunity: When a significant portion of the population is vaccinated, the concept of herd immunity comes into play. It means that even those who are not vaccinated or cannot be vaccinated due to medical reasons are protected because the disease cannot easily spread within the community. This indirectly contributes to the prevention and eradication of diseases by reducing the pool of susceptible individuals.
3. Eradication of diseases: Vaccination programs have successfully led to the eradication of certain diseases. For example, smallpox was declared eradicated in 1980, thanks to a worldwide vaccination campaign. This demonstrates the significant impact vaccines can have in eliminating diseases from the population altogether.
4. Cost-effectiveness: Prevention through vaccination is generally more cost-effective than treating the diseases. Vaccines save money by reducing the burden on healthcare systems, decreasing hospitalizations, and preventing long-term complications associated with communicable diseases. Furthermore, the economic impact of epidemics and pandemics can be significantly mitigated through widespread vaccination programs.
Continued investment in national vaccination programs is imperative for public health due to several reasons:
1. Sustaining immunity: Some diseases can re-emerge if vaccination rates decline. By investing in national vaccination programs, governments ensure that the population maintains adequate immunity levels and prevent the resurgence of preventable diseases.
2. Emergence of new diseases: Vaccination programs need to adapt and include newly developed vaccines to protect against emerging or evolving diseases. Continued investment ensures the development and distribution of vaccines that can effectively combat these emerging threats.
3. Global cooperation: Investment in national vaccination programs also supports international efforts in disease control and eradication. Diseases do not respect borders, so the collaboration and investment in vaccination programs help prevent the international spread of communicable diseases.
4. Protecting vulnerable populations: Investment in vaccination programs is vital for protecting vulnerable populations such as infants, elderly individuals, pregnant women, and individuals with compromised immune systems. By providing widespread access to vaccines, public health systems can ensure the well-being of these at-risk groups.
In conclusion, vaccines have contributed significantly to the prevention and eradication of communicable diseases. Continued investment in national vaccination programs is crucial to sustain the benefits achieved so far, adapt to emerging diseases, ensure global cooperation, and protect vulnerable populations, ultimately safeguarding public health.