Lionel Messi and Ángel Di María Return to Olympic Stadium in Beijing, 15 Years After Winning Gold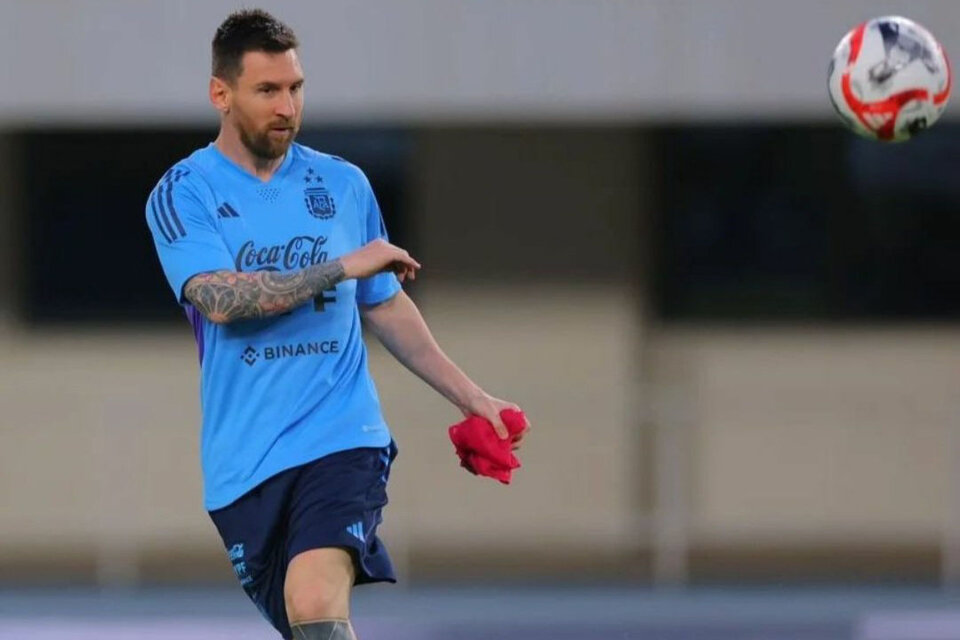 The Argentine soccer stars, Lionel Messi and Ángel Di María, returned to the Olympic stadium in Beijing on Sunday, where they won the gold medal 15 years ago at the 2008 Olympic Games with the Argentine National Team.
The first training session took place at the Beijing Olympic stadium before the team's Thursday friendly against Australia, the first match of their Asian tour.
Cherished Olympic Memory
The practice was held at the Beijing Olympic stadium, also known as the Bird's Nest, which is where the historic Olympic final between Argentina and Nigeria took place on August 23, 2008. Ángel Di María scored a memorable goal in the 58th minute, securing the gold medal for his team.
It was the second Olympic gold medal for Argentine soccer, following their victory in Athens in 2004. The 2008 team, led by Sergio Batista, was comprised of Romero, Zabaleta, Pareja, Garay, Monzón, Mascherano, Gago, Messi, Riquelme, Di Maria, and Omen. Among the substitutes were Navarro, Fazio, Banega, Sosa, Buonanotte, Acosta, and Lavezzi.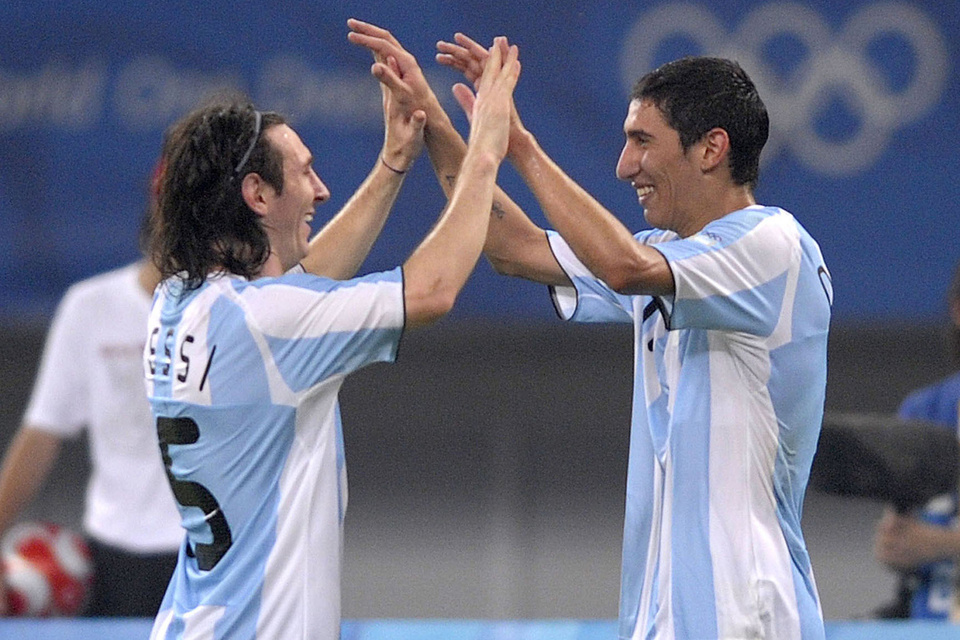 It's worth noting that Argentina defeated Brazil in the semifinals of the 2008 Olympic Games, with goals from Agüero (2) and Riquelme from a penalty. Brazil was led by captain Ronaldinho and left-back Marcelo.
In 2014, post-World Cup, Messi and Di María played a friendly match at the Beijing Olympic stadium against Brazil. Verdeamarelo defeated the team led by Tata Martino 2-0.
La Escaloneta in Beijing
Returning to the present, the Scaloni team had their first official training on Sunday, having only done light work on Saturday in the hotel facilities where they are staying. Almost the entire squad was present except for Thiago Almada, who played for Atlanta United on Saturday night, and Julian Alvarez, who was on the bench during Manchester City's Champions League victory.
The first friendly of their Asian tour will be on Thursday at 9 PM against Australia, which will repeat the round of 16 match in Qatar 2022, where Argentina achieved a 2-1 victory with goals from Messi and Julián. The team will also travel to Jakarta, the capital of Indonesia, to play against the local team on Monday, June 19th at 9:30 PM.