Finlay Institute of Vaccines and University of the Republic Sign Memorandum of Understanding for Vaccine Research
The Finlay Institute of Vaccines (IFV) in Cuba and the Department of Biotechnological Development of the University of the Republic in Uruguay have joined forces in a collaborative effort to advance vaccine research and development. A Memorandum of Understanding was recently signed between the two institutions, solidifying their commitment to working together in this crucial field.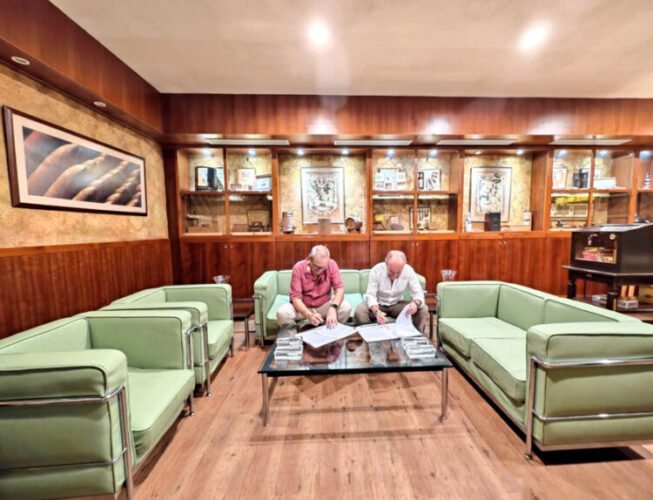 Under the leadership of Vicente Vérez Bencomo, the general director of the IFV, and José Chabalgoity, the director of the Department of Biotechnological Development of the University of the Republic, this partnership aims to contribute to the advancement of vaccine science. The collaboration was announced during VacciPharma2023, a prestigious event dedicated to Cuban vaccines.
VacciPharma2023, organized by the Cuban Society of Pharmacology and BioCubaFarma companies, serves as a platform for experts from around the world to share knowledge and insights. This year's edition brought together specialists from Saudi Arabia, the United States, Uruguay, Argentina, the United Kingdom, Germany, Spain, Russia, Switzerland, Italy, India, and Nicaragua.
After a hiatus due to the COVID-19 pandemic, VacciPharma2023 resumed with a focus on the various clinical trials associated with Cuban vaccines. The event also facilitated discussions on the development of these vaccines during the pandemic. The IFV provided updates on the conference through their official Twitter account.
Furthermore, the meeting included discussions on the operations of the Cuban regulatory authority, the Center for State Control of Medicines, Medical Equipment, and Devices. This regulatory body plays a crucial role in ensuring the safety and efficacy of medical products in Cuba.