Controversy Arises over Bovine Meat Weighting in INDEC Index
As economists await data on inflation, which is estimated to be around 9%, a controversy has arisen over an alleged measurement error in bovine meat weighting carried out by INDEC. This stems from a study prepared by the Argentine Rural Society (SRA), which noted that INDEC takes an old weight when the meat product represented around 80% of meat consumption, not the current 43%, where the distribution is more balanced with poultry and pork, according to the SRA.
INDEC Falsely Accused
Responding to the allegations, INDEC claims the measurement error is false; the official CPI base 2016=100 has a published methodology for weights utilized. They note that there is a conceptual and methodological confusion, and all answers are in the INDEC methodology No. 32.
Expert Opinion Supports SRA
Víctor Tonelli, a livestock consultant, agrees with the SRA and argues that in recent decades, there have been changes in meat consumption habits that the INDEC does not account for. Tonelli finds it politically problematic since inflation indices and the costs of the basic food basket jump every time bovine meat rises, putting any government at a disadvantage. "There is an overvaluation in the cost of beef in the CPI and also in the Basic Food Basket (CBA), which does not respond to reality," explains Tonelli.
Current System Utilizes Outdated Data
Tonelli continues to highlight that the significant growth in the production of chicken and pork meat, combined with the changes in consumption habits, generated some changes in meat consumption by Argentines. The expert finds it problematic that the current system by which consumption is weighted arises from a household survey from 1996/1997, and a national household income and expenditure survey that was validated with consumption patterns of another household survey in 2004/005, making it 19 years old. "The worst of the consequences is that, in addition, the CBA is measured in this weighting, which is used to determine poverty," he highlights.
Implications of Current System
Situationally, Tonelli notes in the last month that meat represented 28% of the total cost of the CBA, which he finds outrageous. With pork and chicken meat being 30% and 60% lower than beef, respectively, in a four-month period, it is overweighting the importance or cost of beef consumption when it has gone down significantly, thanks to the consumption of other cheaper meats. The expert asserts that it is not clear why the measurement adjustment is not carried out once and for all.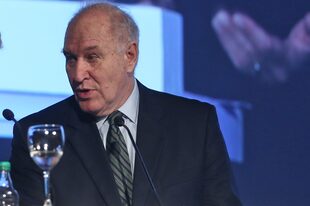 Get to know The Trust Project